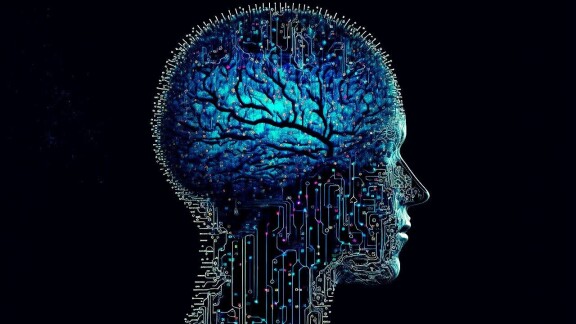 A group of 12 Members of the European Parliament working on the EU's upcoming AI Act, are rallying for a set of preliminary rules to control the advancement of AI systems.
They warn that technological progress is "faster and more unpredictable" than expected.
"The recent advent of and widespread public access to powerful AI, alongside the exponential performance improvements over the last year of AI trained to generate complex content, has prompted us to pause and reflect on our work," state the MEPs in an open letter.Correspondingly, they believe that a complementary series of preliminary rules is also needed to regulate the growth and deployment of "powerful" general purpose AI.The signatories are, therefore, calling on European Commission President Ursula von der Leyen and US President Joe Biden to hold a global AI summit where world leaders can decide on an number of governing principles that will steer the development and use of powerful AI, while ensuring it's "human-centric, safe, and trustworthy."
The MEPs are also calling on companies and laboratories working on the technology to demonstrate a high sense of responsibility, increase transparency, and collaborate with policymakers.
The letter lands at a time when individual EU members are already trying to manage the operation of advanced AI models in lack of an overarching legislation.
For instance, France, Spain, and Italy have opened investigations into OpenAI's ChatGPT over data privacy concerns — with the latter even imposing a temporary ban.
The MEPs warn that political inaction "can widen the gap between the development of AI and our ability to steer it," asking for the mobilisation of industry, research, and decision-makers in Europe and worldwide. But at the same time, the AI Act has been in draft form for nearly two years now.
According to Reuters, the act is currently being debated by a parliamentary committee, which hopes to reach a common position by April 26.
Concerns about AI's exponential growth have been expressed across the Atlantic as well. In an open letter by the Future of Life Institute (FLI), over 26,000 signatories — including researchers at DeepMind, computer scientist Yoshua Bengio, and Elon Musk — have called on AI labs for a six-month pause in the development of systems more powerful than GPT-4, ChatGPT's successor.
And while the EU MEPs find a number of the letter's statements "unnecessarily alarmist," they agree with its core message: the rapid evolution of powerful AI requires political attention to prevent challenging future scenarios.